The limitless powerhouse that keeps running.
This luxury machine really knows no limits. It is robust, simple and at the same time refined in every detail. The machine is a perfect combination of weight and innovation. It breaks all your limits. With 15 degrees of bi-leveling and flexible jib, no terrain is a limit. It is compact and lightweight, which makes it easy to carry on any cargo.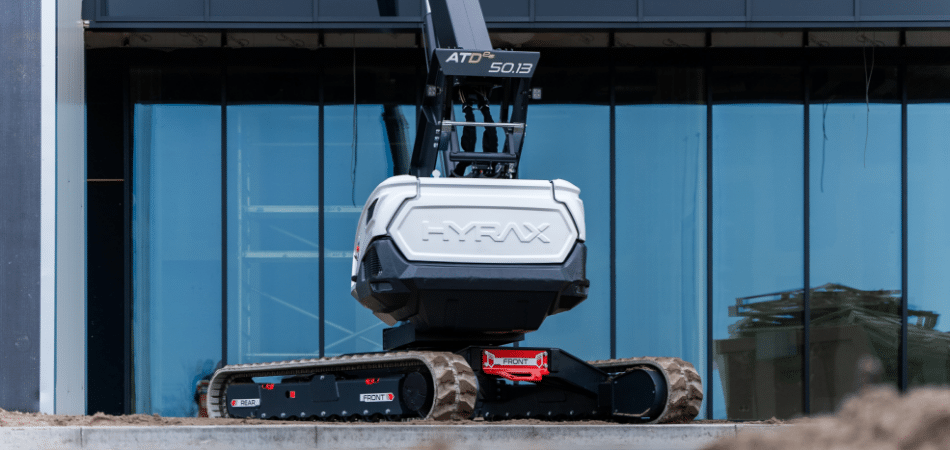 Heavy-Duty design
With this 5 tons total mass you defy every construction site and nevertheless 4 machines fit on only 1 semi-trailer.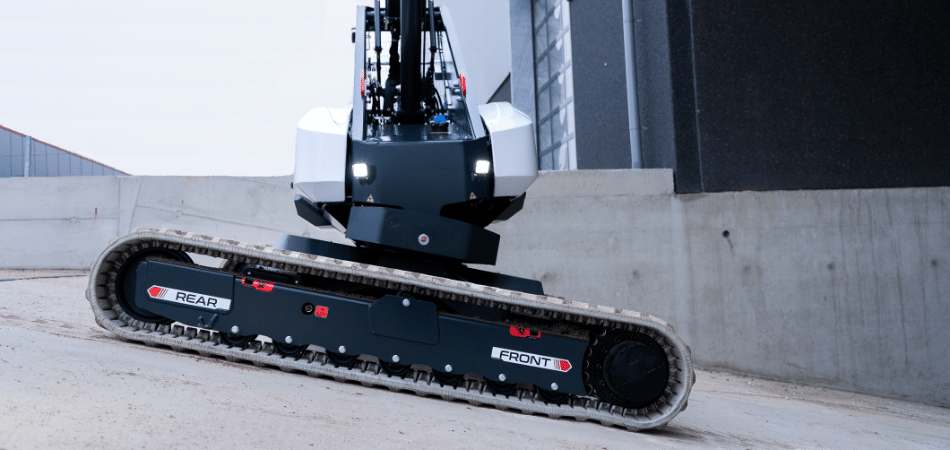 Always leveled
The fully automatic leveling system corrects slopes of up to 15° and remains drivable at full height.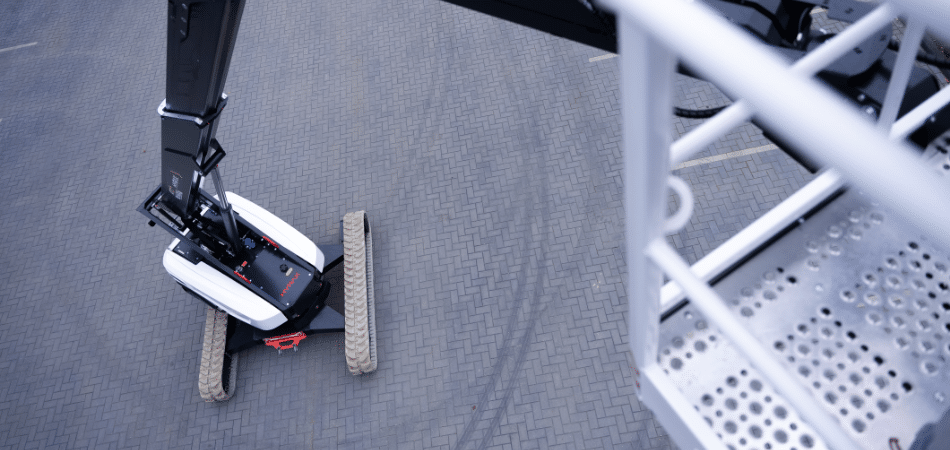 Max. working load 330 kg
Built for teamwork: 3 people, in addition to their equipment.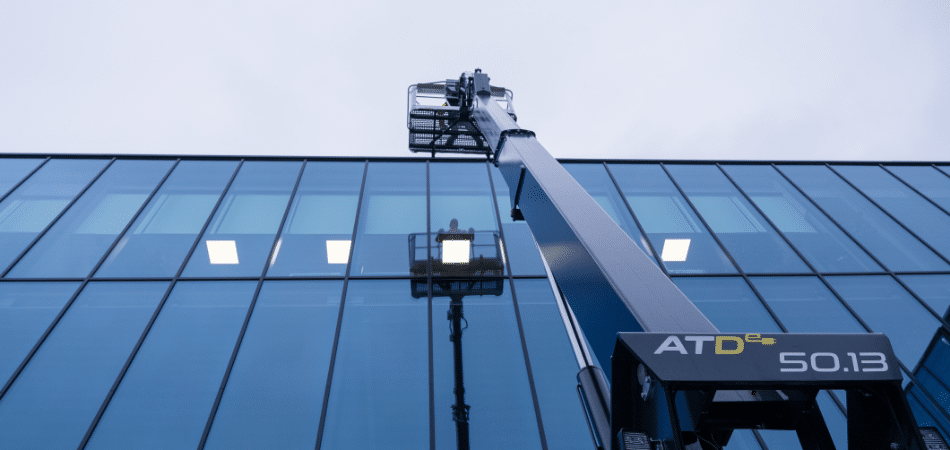 Work at 13,2 meters
Work stable at 13,2 meters working height and 10 meters of outreach.
HYRAX highlights
A HYRAX is particularly easy and quick to operate. It is the sum of all the little tricks which make the HYRAX. You simply set the HYRAX to your wishes. Without any complicated hassle.
Up to 13,2 metres high
Work higher, get more done
Reach sidways up to 10 metres
Work further with 200 kg at 10 m sideways
Lifting with up to 330 kilograms
Enough space for workers and material
Get up to height safely
Crush prevention above control panel
Automatic bi-leveling
Up to 15º automatic bi-leveling.
Transport mode up to 2,8 km/h
At 13,2 metres at 1,4 km/h
Prepared for the future
Also available in all-electric versions
180° platform rotation
Flexible platform with 180° rotation
Made in Holland
100% Manufactured in the Netherlands
Travel speed in transport mode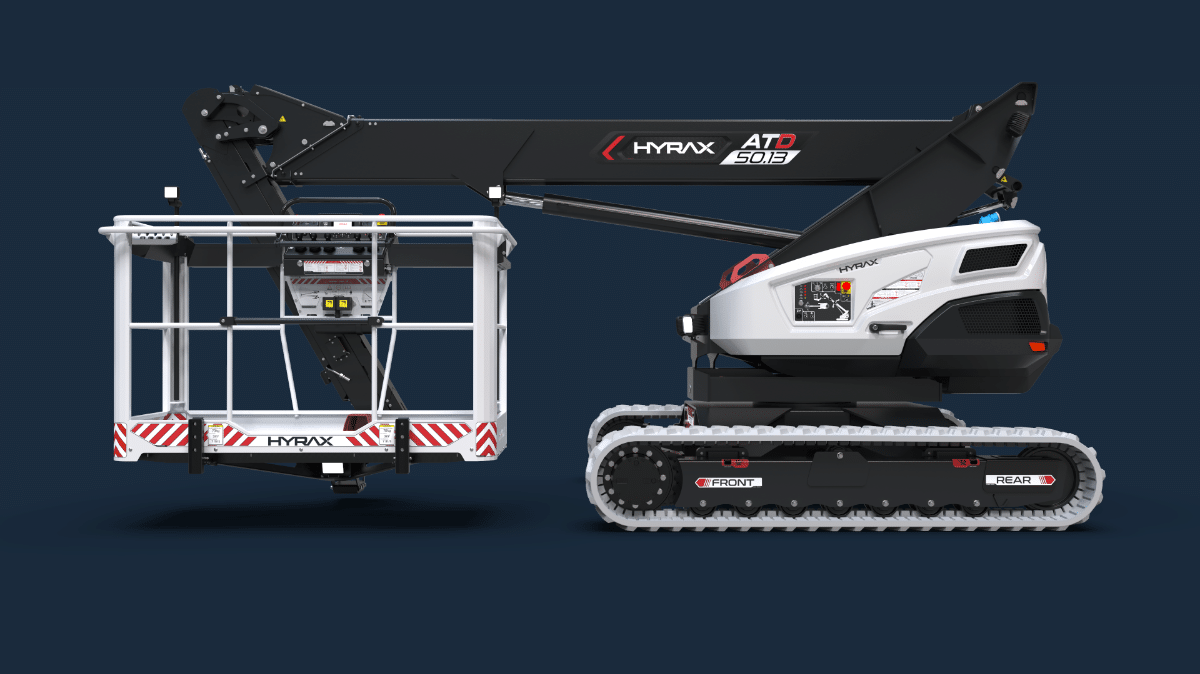 Want to know all the specifications and options?
These businesses went before you.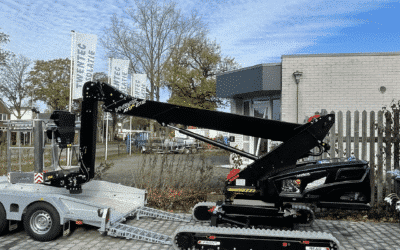 Brinkers montage is een jong bedrijf met harde werkers. De vijf Brinkers broers zijn constant bezig hun processen...
read more
The strength of HYRAX
The HYRAX brings together the wishes of discerning users. The key? You bring the HYRAX to any location quickly. The HYRAX can take you to any position. Take a look and discover the well thought out HYRAX.
Let us make a quotation
Interested in the MEWP of the future?
Let us convince you
Request a free demo at your location
Frequently asked questions
Is it possible to Finance the HYRAX?
Yes. We work together with several financing parties. In many cases this is also possible through your own bank. You choose whether you want to use financial or operating lease.
Where can I have my HYRAX serviced and inspected?
HYRAX offers different maintenance packages. You can have your machine maintained and tested by us, your regional dealer or service partner.
What are the warranty conditions for the HYRAX?
We offer: 1 year full manufacturer's warranty and 2 years warranty on all constructional parts. The guarantee is offered on the condition that the machine is used for its intended purpose. Wearing parts such as tracks are not covered by the guarantee. HYRAX always uses the metal union conditions.
Does HYRAX also offer trailers?
HYRAX offers various custom-made 3500 kg trailers in all price ranges.
Is it possible to trade in my old MEWP?
Yes, we have good sales channels for used equipment. Therefore, we can always offer a fair current value for your used machines. We have good sales channels for used equipment. Therefore, we can always offer a fair current value for your used machines.
What safety standards does the HYRAX meet?
The HYRAX is built according to the EN280 norm and has a type approval from TÜV Netherlands.
How long can I work with the HYRAX ATE with a full battery?
A 20 kWh battery lasts approximately 1.5 working days. The larger 30 kWh battery is more than sufficient for 2 working days. Both calculations are based on average use.
Do you have any other questions? Let us know, we will be happy to help you.
Het Laar 24A
6733 BZ Wekerom
The Netherlands