HYRAX 27.12
Pushing the limit.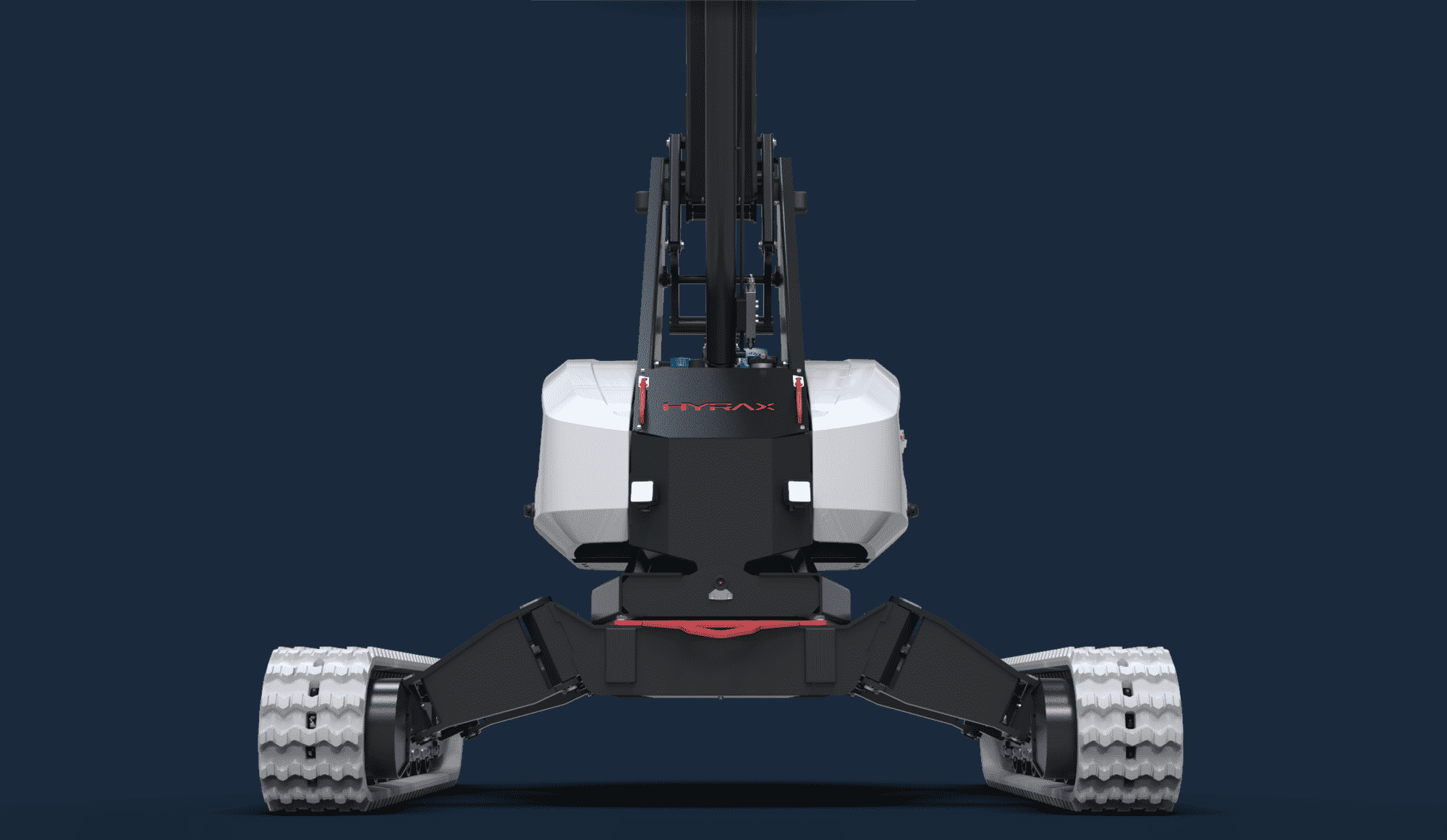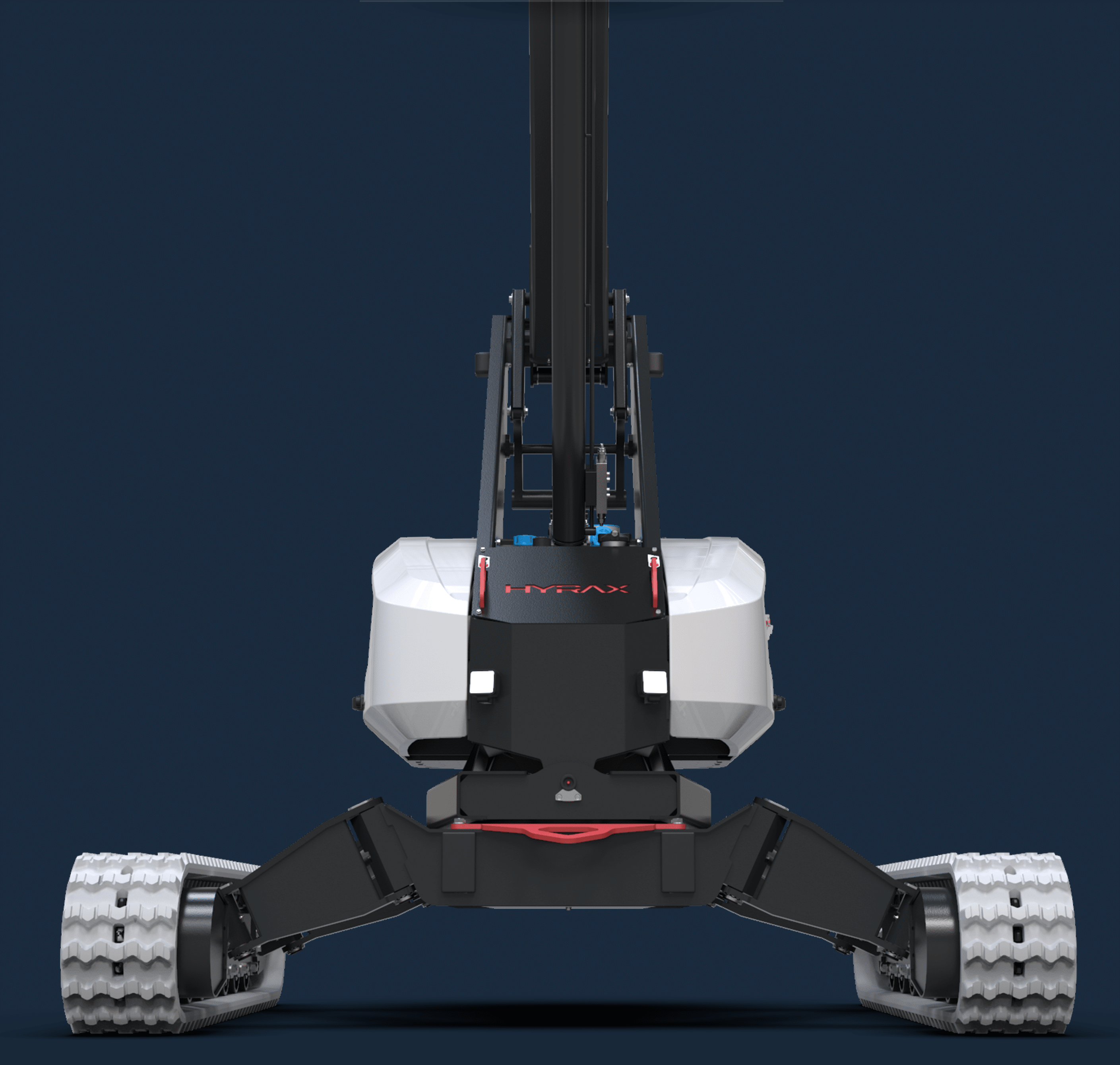 Be flexible. Take your Hyrax (2750 kg) with you on a trailer.
Stay level thanks to the chassis with 15º automatic bi-leveling.
Do more. Two people in the work basket plus 70 kg of material.
Go further. 12.6 meters high, 8.75 meters side reach.
Ground breaking
Big but small.
Every day, your workers are giving you their best. But are they? Give your crew a HYRAX and let them prove to you that they can do so much more. Watch them work faster and be more flexible than ever before with the intuitive HYRAX working at heights of up to 12.6 meters! Compact and lightweight, the HYRAX transports behind their work vehicle to any job site with ease. Big has never been so small.
Vision
Performance is not a luxury.
Good tools are at least half the battle – maybe more. The innovative technology and smart functions of the HYRAX aerial lift are not a luxury. On the contrary, it's purely a matter of maximizing performance. Look at the HYRAX from each angle and you will realize the vision of our engineers; pushing the boundaries of performance will get you further. Every day. Every hour. Every job. That is profit.
Maximum working height
12.6 m
Maximum basket capacity
270 kg
Automatic bi-leveling
15
º
Versatile
For professionals.
No compromise.
Once you've experienced working with a HYRAX, it doesn't matter what you do. Whether it be installing roofs, facades, or solar panels, building constructions, doing maintenance work, painting, or trimming trees, every job gets done smoothly and efficiently with a HYRAX.
That is precisely why a HYRAX is only for tradespeople. While developing this state of the art aerial lift we kept the professionals in mind. You no longer have to choose between speed or quality, and safety or efficiency – you get it all. No compromise.
Experience the change. Request a demo.